We have been invited by SEG Automotive to visit their manufacturing facility located in Mexico
February 11, 2023
Posted by:

Philippe Emond

Category:

SEG Automotive
We are delighted to have been invited by SEG Automotive to visit their 139,930 sq. ft. manufacturing facility located in Lerma, Mexico. SEG Automotive is a leading OE Tier1 manufacturer of starters and alternators and electrification components. The manufacturing plant has received Ford Motor Company's highest level of supplier recognition, the Q1 award in 2019.
A Market Leader and Pioneer in Starters and Alternators
From Passenger Cars, Commercial Vehicules to Heavy Duty Equipment and anything in between SEG Automtoive has the products you need. Testing and quality control invested on the OE side are utilized to bring the same level of engineering and quality to the Aftermarket. For more than 100 years, the company has been pioneering new solutions in its product sector from the invention of the starter motor and generator to Start/Stop and mild-hybridization.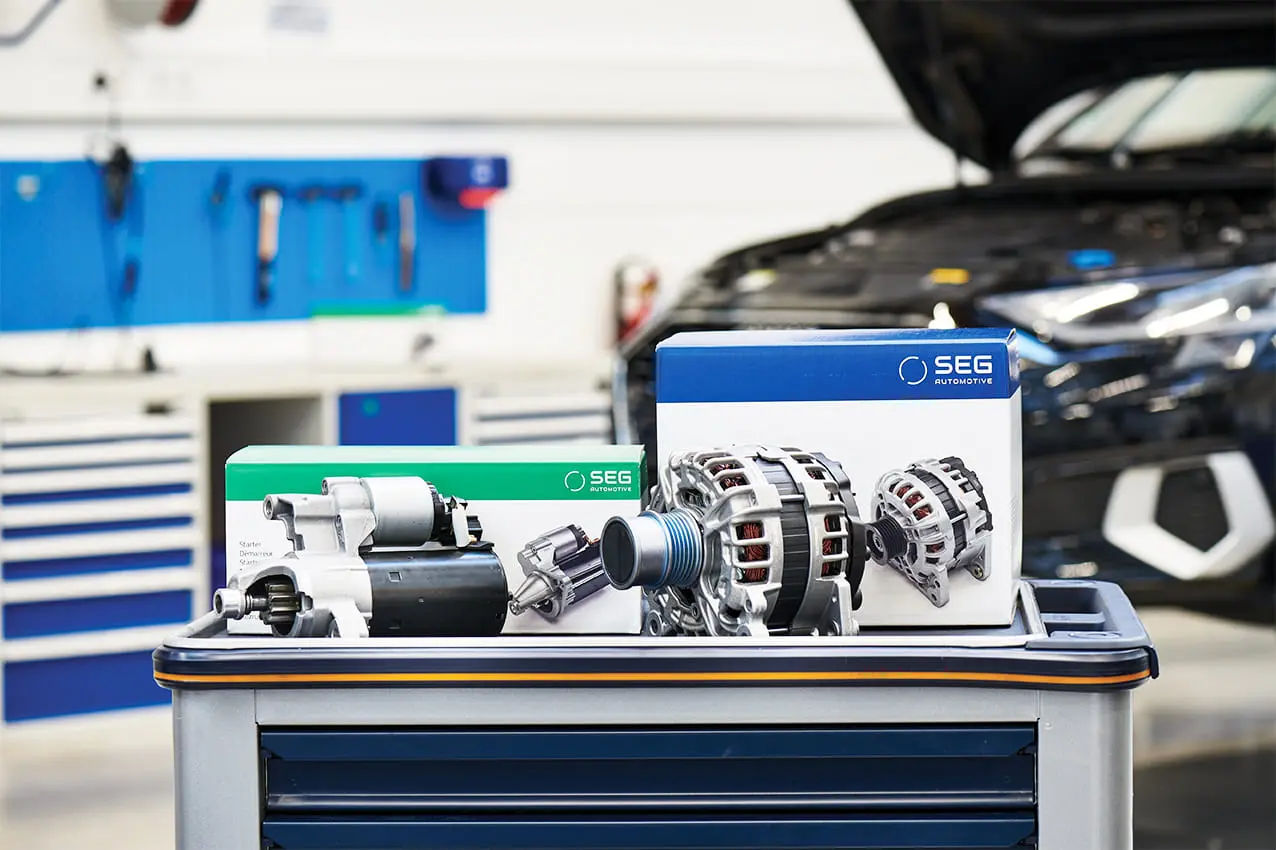 SEG Automotive purchased all of Robert Bosch's alternator and starter factories
Having emerged from the Starter Motors and Alternators Division of the BOSCH group in 2018, they have over 100 years of development and manufacturing experience in the OE business and they bring their heritage and standards as an OE Tier1 supplier to the Aftermarket. Check out this link for more information.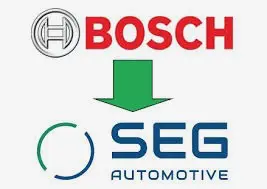 SEG Automotive is a globally recognized company with over 8,000 employees spread across 14 countries. They offer a comprehensive range of products to customers all around the world and are present in some of the most important automotive markets. SEG Automotive's global production network is trusted by automotive OEMs all over the world due to its high performance and reliability, competitive prices and consistent quality.
The production lines remain the same for Original Equipment and for the Aftermarket.
The SEG Automotive factory tour was an amazing opportunity to see how alternators and starters are made. From the assembly line to the testing process, we did get a behind-the-scenes look at their entire production process. This also provides us insights into the quality control measures that SEG Automotive takes to ensure that each product meets the highest standards in the industry. We were surprise to see how new technologies are being used today to create more efficient and more reliable alternators and starters for today's market. We gain a better understanding of how these units were being build using the highest standards and specifications in the industry.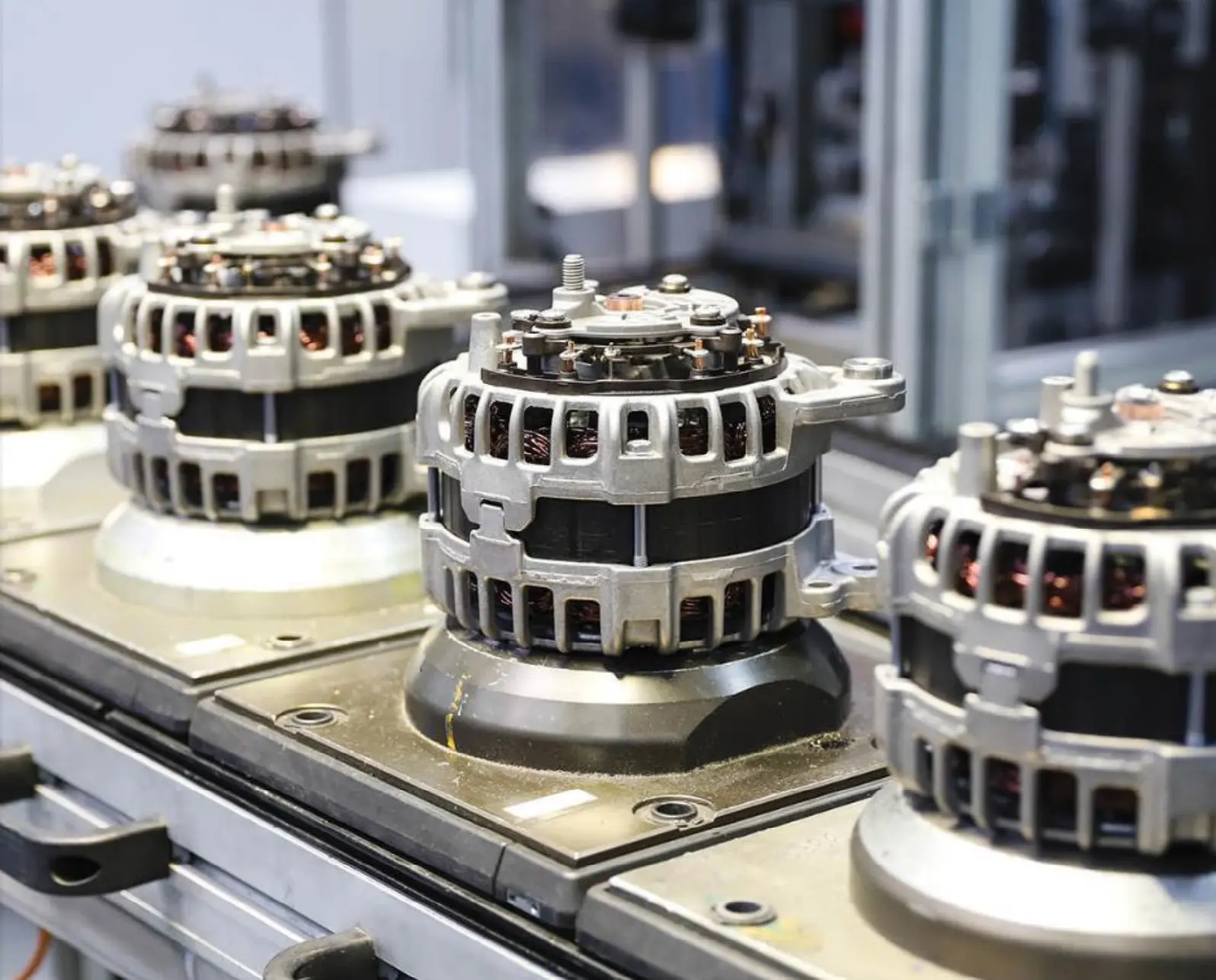 SEG Automotive takes the highest standards in quality control
They provide car manufacturers, distributors and buying groups across the globe with reliable solutions and a world-class engineering experience and quality control is a top priority for SEG Automotive. The company has implemented a range of measures to ensure the highest standards are met when it comes to their products. From strict quality assurance checks during production to stringent testing and inspections throughout the entire manufacturing process, SEG Automotive takes great care in ensuring that all their products meet the highest standards of quality. All their products are designed to handle the toughest of environments and temperature.
Thank you SEG!
We would like to express our sincere gratitude towards SEG Automotive for providing us with this unique opportunity. It was an amazing experience for us to see how their production line works and the technology they are using in order to produce high-quality starters and alternators. We were able to interact with their team and understand how they operate on a daily basis. For more information about SEG Automotive products in Canada, please contact us. SEG website : https://www.seg-automotive.com/