Entrepôt de Montréal
Monaco Group Automotive is a family owned company committed to raising the bar in the automotive distribution field. We strive for excellence and the highest level of service possible.
Monaco Group's inventory is comprised of over 170 National brands, and is a private importer of replacement parts for its own private brands; Ultra and Eurorotor.
Monaco Group is comprised of 3 distribution centres strategically located in Montreal, Ottawa and Toronto. Each warehouse stocks an extensive array of inventory ranging from parts, accessories, automotive equipment and related products. Monaco Group also has 22 corporate jobber stores, and has founded its own network of over 70 affiliated jobber stores and more than 170 automotive service provider branded under our banners ASX-Atlier Service Xpert and VIPSTOP.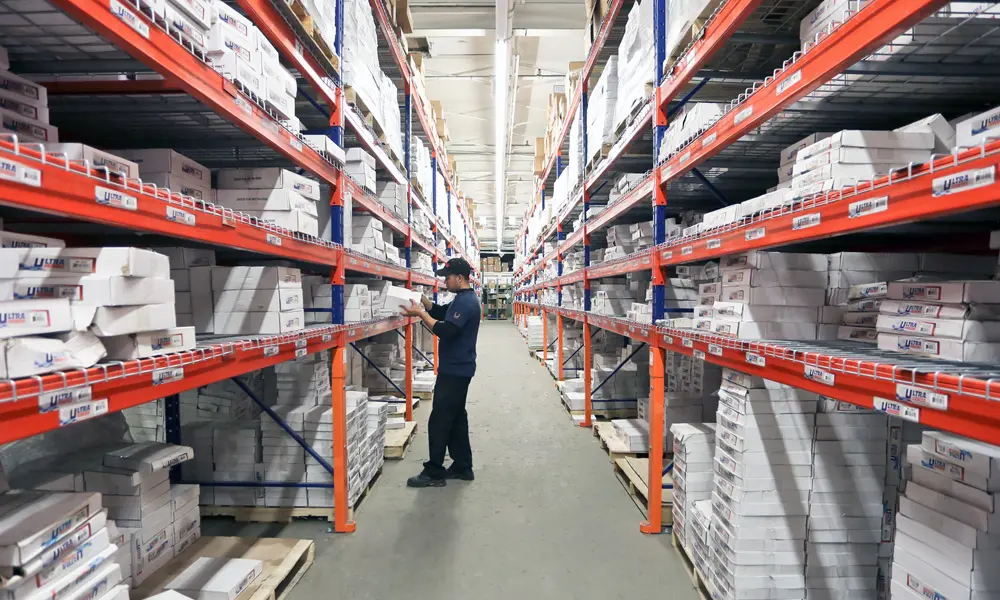 Monaco Group began its operations in 1960 when Mr Ernesto Monaco opened Jarry Auto Parts, located at 1470 Jarry East in Montreal. The success of Mr Monaco's company led to the 1986 opening of the Group's first distribution centre; Entrepôt de Montréal 1470 inc. The goal of the expansion was to serve the specific needs of a steadily growing clientele.
Entrepôt de Montréal 1470 inc
Located in Montreal, Quebec, Entrepôt de Montréal is the first of Monaco Group's distribution centres and is located in the same building as the Monaco Group Headquarters. Occupying an impressive 160,000 square feet of storage space with over 240,000 different items on the shelves it's no wonder we have one of the best order fill rates in the industry.
In 1991 Monaco Group became a partner in World Automotive Warehouse distribution centre in Toronto; then in 1993, opened Regional Automotive Warehousing in Ottawa.
From 1993 to present time, Monaco Group strategically added 22 more corporate stores in addition to recruiting more than 70 associated stores and over 170 Automotive Service Providers to better serve a loyal and thriving clientele.

In March 2010 the Monaco Group joined the North American buying group: The National Pronto Association.