SEG Automotive is a leading OE global supplier of starters and alternators for the aftermarket
SEG Automotive is closely linked to the history of the automobile. Emerging from the Bosch Starter Motors and Generators division in 2018, the company stands for more than a century of innovations in this product sector. Their starters and alternators revolutionized how vehicles are used in everyday life. As inventors of Start/Stop and the pioneers of mild hybridization, they make present day combustion engines considerably more efficient and climate-friendly.
Inspired by their passion for innovation, they are working tirelessly to extend our technological leadership to e-mobility and develop competitive products for the future of transportation. In all their actions, SEG Automotive pursuing a clear goal: to significantly reduce global CO2 emissions with our solutions. All their products meet the toughest requirements. Long periods of use, dust, mud, water, hot and cold temperatures – SEG Automotive have the right solution for any type of engine and application.
As the technology leader for starter and alternators as well as 48V mild hybridization, SEG Automotive is your ideal global supplier to increase the efficiency of your powertrain. Their broad and flexible range of solutions helps you optimize your fleet consumption and reach CO2 legislation targets in a cost-effective manner, both for passenger cars and commercial vehicles. With our engineering expertise and operational excellence, we have continuously been driving technological progress in our industry. Through their engineering expertise and operational excellence, we have continuously driven technological advances in our industry. This global strength is supported by a cross-cultural team of more than 8,000 employees in 14 countries in the world's largest automotive markets.
Starters and Alternators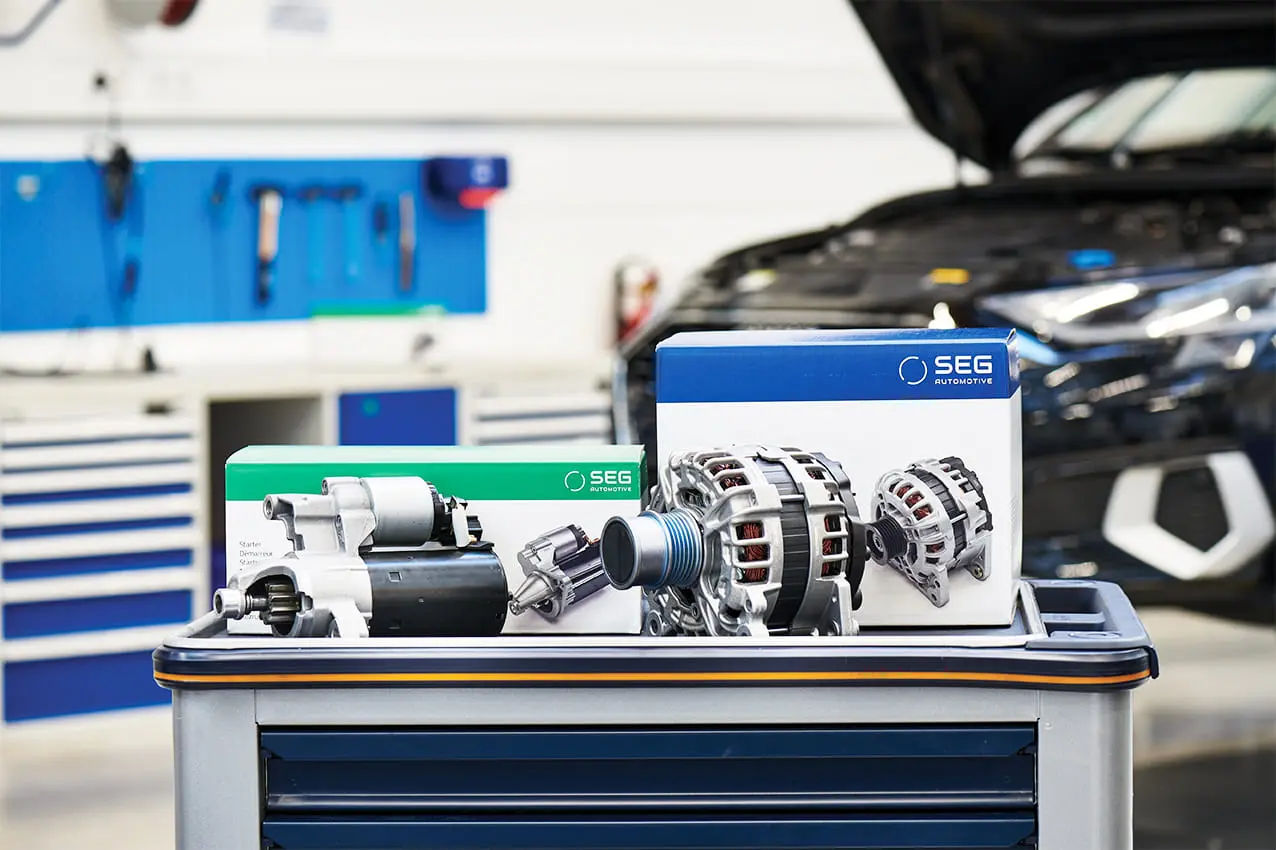 SEG Automotive experience in developing electrical machines and producing them on an industrial scale dates back more than 100 years. Virtually all OEMs (Original Equipment Manufacturers) around the world value them as a reliable long-term business partner. Manufactured in their OE production lines with OE quality components, our Aftermarket starter motors and alternators offer advanced functional and technical specifications, comparable to our original equipment products. They profit from their global production network, which delivers high-performance, durable and competitive products with uniform quality standards.  SEG Automotive combine global customer teams with on-site application development and local partners. From the performance specification to the start-of-production and post-series support: SEG is at your service to shape the future of mobility together!
SEG Automotive purchased all of Robert Bosch's alternator and starter factories
Having emerged from the Starter Motors and Alternators Division of the BOSCH group, they have over 100 years of development and manufacturing experience in the OE business and they bring their heritage and standards as an OE Tier1 supplier to the Aftermarket. Check out this link for more information.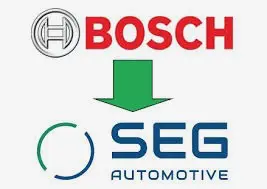 A reliable partner for the automotive aftermarket and the heavy-duty industry
Uniform global quality is a key element of their operational excellence. Their Automotive Quality Management system ensures worldwide standards and full compliance with international automotive norms and requirements (such as IATF 16949). Their Quality Policy and Quality Principles combine preventive quality assurance and continuous process improvements with a quality mindset throughout our organization: Quality is a responsibility of every employee at SEG Automotive, from apprentices to the executive board, at manufacturing plants as well as in all governance functions.
GM Supplier Excellence Award
General Motors has now recognized SEG Automotive outstanding performance by awarding their plants located in Treto, Miskolc and Lerma with the GM Supplier Quality Excellence Award.
This special award recognition is given to specific top performing supplier manufacturing locations. To earn it, the plants have to meet or exceed a very stringent set of quality performance criteria. That several SEG Automotive locations that produce for GM win this award in the same year is thus a major accomplishment and underlines one key aspect of our mission statement: Our operational excellence of delivering high-performance, durable and competitive products and solutions with robust processes and uniform global quality standards.